Not all home oxygen providers are created equal.
Choose the best:
100%

local,

110%

reliable, Prairie Oxygen.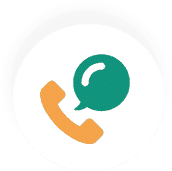 We Answer Your Calls Locally
When you call us, you get a knowledgeable professional near you.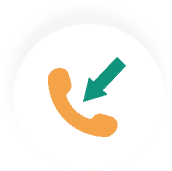 Quick Response
We will get you started on oxygen the day you come home from the hospital or as soon as it is convenient for you.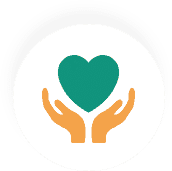 High Standard of Care
Respiratory Therapists, Nurses and Sleep Technicians on staff. Our services are certified by Accreditation Canada with while earned exemplary status.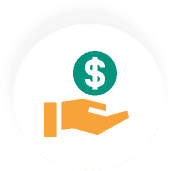 We Fit Your Needs And Budget
We offer quiet, lightweight systems and recommend the best option for your quality of life.
How do you get approved for funding?
You could be approved for funding if you meet the SAIL
Home Oxygen Qualification Criteria:
Continuous Program
Room Air Arterial Blood Gas
Pa02 ≤ 55mmHg
Pa02 ≤ 59mmHg with Cor Pulmonale or Polycythemia
Room Air SpO2 ≤ 87% for 2 continuous minutes
SP ≤ 90% with Cor Pulmonale or Polycythemia
Exertional
Exertional Saturation on Room Air
1st – SpO2 ≤ 87% for 20 continuous seconds
2nd – Subsequent test on oxygen must show:

An improvement in oxygenation

Patient must be able to walk 20% further on O2

Exertional Oxygen patients must not have been hospitalized in 30 days prior to testing
Nocturnal
1st – SpO2 ≤ 87% for 30% of the Night Test
2nd – Night Test with Oxygen Use to show improvement
Private Options are available as well.
24-Hour
(Emergency Service)
24 hour coverage is for oxygen equipment emergencies and new oxygen referrals only. You will talk directly with a Prairie Oxygen staff member that will be able to assist you.


We Check In With You
We will reassess your oxygen therapy needs and services on a regular basis.
Why is my regulator whistling?
There may be a leak where the regulator attaches to the stem of the tank: "O" ring is missing or needs replacement or regulator is not tightened on enough. Call Prairie for further assistance.
Why is my concentrator alarming?
For an intermittent audible alarm and solid ORANGE light: This indicates low oxygen.
Ensure your tubing is free of kinks
Ensure the flow is set above ½ lpm
Ensure the air intake filter is clean
For an audible alarm and constant red light
(If the GREEN power light is still on) Switch to a backup cylinder and call for assistance
(If there is no GREEN light on) There is a problem with the power source. Ensure the concentrator is plugged in and check the circuit breaker for that plug.
Call Prairie for assistance if alarm persists at 1-877-748-8702
How often do I change my nasal cannula?
For infection control reasons and the tubing starts to harden by the natural oils of our skin. Cannula needs to be changed every 2 weeks.
Why is there water in my tubing?
This is due to condensation when you use a humidifier bottle on your concentrator. Mostly occurs during winter time or in colder rooms. The oxygen is warm when it leaves the concentrator, once it passes through the water bottle to pick up some humidity it starts to cool off when it reaches the tubing on a cold floor, causing it to create droplets of water. To help this:
Insert a water trap to prevent water running through tubing into the nostrils
Have the tubing from the concentrator angled upward with a hook or door knob, to prevent it from reaching the ground right away.
Remove humidifier bottle
For a quick fix to remove water from oxygen tubing: Attach long hose to an oxygen cylinder at a higher flow to have the water pushed out quickly to dry the tubing out.
Can I become addicted to oxygen?
No. Once you take the oxygen off it is out of your system in about 2 minutes. No, this is a myth. We have all essentially been "addicted" to oxygen since birth. We can't live without it. The air we breathe is approximately 21% oxygen. When a patient is started on supplemental oxygen they have often put on something in the range of 24 to 30% oxygen, so it is just a little more than is in the usual air you breathe. Using supplemental oxygen does not make you dependent on it anymore than you have already been dependent on it since your first breath. It is just that with lung disease you may need a little bit more oxygen going into your lungs in order to get an adequate amount through your diseased lungs into your bloodstream.
Can too much oxygen hurt me?
No. If you need supplemental oxygen, not getting enough oxygen to raise your blood levels of oxygen to an appropriate level can have very serious long-term effects. In addition, if you don't have sufficient oxygen delivered to the tissues of the body, they can't function as they should. The organs most affected by low oxygen, in addition to the heart, are the muscles and the brain.
Will I have to use oxygen forever?
No, oxygen is not necessary. When you first go on oxygen therapy with The Home oxygen Therapy Program in Saskatchewan, you will need to be re-tested to see if you still require home oxygen therapy. It all depends on why you were originally set up on therapy in the first place, and your medical history. For example, if you had a lung infection you may need home oxygen until you recover. Quitting smoking (if currently), and joining a Pulm Rehab; with a physician, approval will definitely help with your recovery and quality of life.
Do my oxygen tanks expire?
No, the contents of the medical gas in your cylinders do not expire.
How long do I wear my oxygen for?
This depends on the type of prescription you have. People who have been prescribed continuous home oxygen should use it round-the-clock, or at least 18 hours per day. 18-24 hours per day includes using oxygen during sleeping and during exercise. Some people only need to use extra oxygen while they are exercising. Others only need extra oxygen while they are asleep.
Should I purchase a pulse oximeter?
A pulse oximeter is a noninvasive medical device used for measuring a patient's oxygen level in the blood and pulse rate. These are important vital signs, and accurate readings are crucial. Discuss this with your physician if it is warranted with your medical condition. There are various options depending on how you want to monitor your levels. Prairie can help you with obtaining a basic fingertip oximeter, to a handheld unit, or a table top monitor capable of providing continuous monitoring with alarm limits.
Are my oxygen tanks dangerous?
Not if you follow the safety instructions and manage it appropriately. Smoking increases the chances of a fire occurring around the oxygen tank. It's recommended that you don't smoke around the tanks because of this danger.
Do not use or store your oxygen within six (6) feet of OPEN FLAME such as a lit cigarette, candle, lighter, matches, vaporizer, e-cigarette, fireplace, bbq, or a furnace
Use caution when around live electrical equipment and sparks.
Direct-Heat Source
Stove, space heater, electric blanket, baseboard heater, hot water tank
Flammable material
Gas, oil, grease, petroleum jelly, aerosol spray cans
FYI!!! For safety:
Store a Type C fire extinguisher where it can be assessed easily in an emergency
Post A No Smoking Sign on all entrances into your home
Inform your fire department and home insurance agent of the presence of oxygen
Make no attempt to repair any equipment
Never attempt to oil or lubricate any of your oxygen equipment
Can I use Vaseline with my oxygen therapy?
No, you cannot as it is petroleum based. Prairie carries two products what are safe to use for nasal hydration and comfort. "RoEzIt: and " CPAP Moisture Therapy" Both emollients are petroleum free and safe to use. Any drugstore brand that is water based will work as well.
Do I have to pay for my oxygen?
There are private options as well as government-funded programs. Saskatchewan Aids to Independent Living provides funding for specific oxygen "packages" if you meet the testing criteria. The testing is done by taking a measurement of your blood oxygen level using one of these methods:
A blood sample or
A pulse oximeter with a sensor that clips on the finger