#MyLowenstein Contest Rules
Contest draw for patients by
Prairie Oxygen Ltd.
To access the form, click here.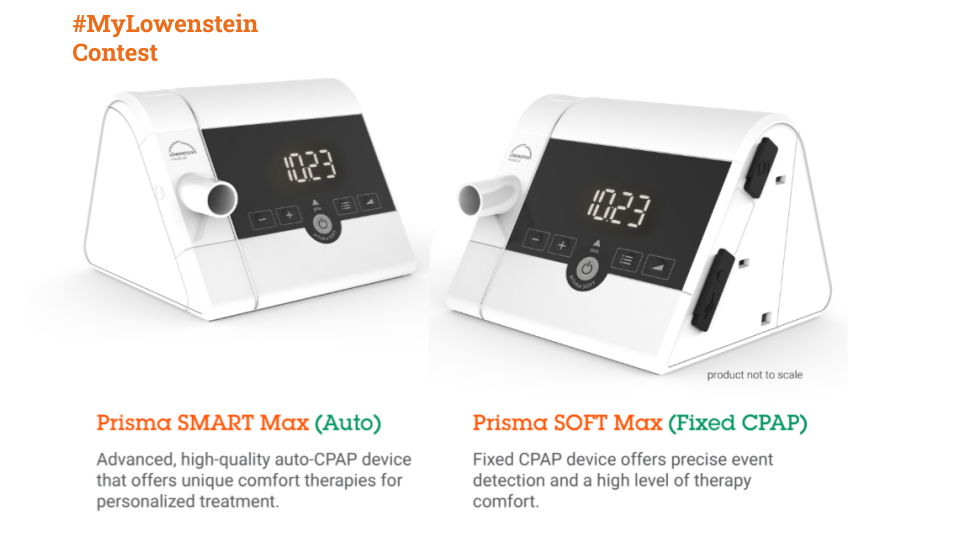 ELIGIBILITY
The draw is open to patients aged 18 years and over residing in Canada.
The contest organizers, employees, representatives and agents of Prairie Oxygen Ltd., and persons sharing the home of the aforementioned members cannot participate in the draw.
HOW TO ENTER THE DRAW
Contest Dates: June 20, 2022 from midnight to July 29, 2022 11:59 p.m. EDT.
Patients must fulfill the following conditions:

visit a Prairie Oxygen Ltd. branch, participate in a therapy initiation on a Löwenstein prisma SMART Max (or prisma SOFT max device) with a Prairie Oxygen Ltd. clinical sleep consultant during the contest period, AND
either write a Google Maps review for the branch and fill out an online form with the link to the Google Maps review, OR
fill out an online form with a short testimonial about their experience.
The online form shall be submitted no later than July 29, 2022 at 11:59 p.m. EDT, date and time when the contest will close.
No purchase is necessary to enter the contest. Just fill out an online registration form (see link above) and correctly answer a mathematical skill-testing question.
Only one (1) entry is eligible to win. Submitting several testimonials and/or Google reviews by the same patient does not grant more chances to win.
In case of multiple testimonials and/or Google reviews, only the first one submitted with valid information and the correct answer to the mathematical skill-testing question will be considered, based on the date and time of submission.
PRIZES
In total, 1 Apple Watches SE is to be won. Estimated unit value of $350.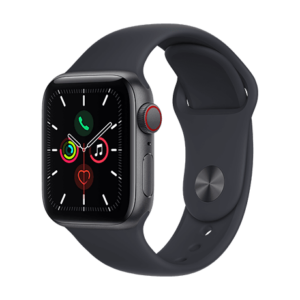 One (1) single prize will be distributed per winner.
DRAW
The draw will take place on August 3, 2022 at 2 p.m. EDT, and will be held at 2210 Millar Ave #3, Saskatoon SK, S7K 4L.
Appointment of winners: a draw will be made among the eligible participants who completed the registration form with valid information in each of the form fields and who correctly answered the skill-testing question.
To be declared a winner, the person whose entry has been randomly drawn will have to sign a form to a) confirm that he/she has complied with the Contest Rules, b) he/she accepts the prize as assigned, c) he/she releases Prairie Oxygen Ltd. from any liability arising from the contest and prizes. This form must be signed and returned to the contest organizers within seven (7) days of being contacted.
Failure to meet any of the conditions mentioned in these Contest Rules will result in a disqualification of the selected person.
Probability of winning: the chances of winning depend on the number of eligible entries received.
HOW TO CLAIM PRIZES
Winners will be notified by email within the week of August 8, 2022, to the email address indicated on the online registration form, and prizes will be mailed within one (1) to two (2) weeks after receipt of the release and discharge form mentioned in paragraph 12 of these rules.
The prize must be accepted "as is" as described in these rules and cannot be transferred to another person or legal person, substituted for another prize or exchanged in whole or in part against money .Prairie Oxygen Ltd. reserves the right to change the prize or part of it or to substitute it with a prize of equal or greater value without notice.
The list of winners will be available during the six months following the date of the draw at 2210 Millar Ave #3, Saskatoon SK, S7K 4L1.
GENERAL CONDITIONS
By entering the Contest, all entrants agree to comply with these rules.
All entries are subject to verification. Any entry that is, as the case may be, incomplete, fraudulent or past the deadline will be automatically rejected and will not be eligible for a prize.
No communication will be exchanged with participants except with prize winners, who will be notified as detailed in these rules. Prairie Oxygen Ltd. decisions are final.
This contest is subject to all federal, provincial and municipal regulations, and void where prohibited by law. Prairie Oxygen Ltd. reserves the right to modify or cancel this contest or terminate it at any time, without notice to participants.
Prairie Oxygen Ltd.will not be liable for any loss, any damage or any injury in connection with this contest or its prizes, including, without limitation, any direct, special, incidental, or indirect damages.
Your testimonial may be used by Prairie Oxygen Ltd., and its affiliated entities, although only your first name and geography will be used (ex: John from Toronto). Without limiting the generality of the foregoing, by entering the contest you grant Prairie Oxygen Ltd. and its affiliated entities the unlimited right to use and license others to use your testimonial in conjunction with personally identifiable information such as your first name and geographical location as part of its advertising and marketing, and to reproduce the same by any present or future method and to distribute it for commercial advertising and marketing purposes, in all domestic and foreign markets.
All other personal information, such as contact information, is collected by Prairie Oxygen Ltd. solely for the purposes of administering this contest and, unless you have otherwise given permission, shall not be used for any other purpose without your express consent. By providing this information, you consent to it being used for the stated purposes. Please see Prairie Oxygen Ltd privacy statement at https://prairieoxygen.ca/about-us/privacy-policy/.